With our cutting edge design talent and apply our expert commercial knowledge, we are uniquely qualified to help you bring your bright ideas to the market.
We are adept at developing high quality products made from most any material, whether it's fabric, plastic, metal, or otherwise. When it comes to most materials, our work speaks for itself. Yet not a lot of people realise that we're equally adept when it comes to the development, manufacture, and delivery of fine ceramic products.
Working with ceramics offers almost limitless possibilities. The composition and structure of a ceramic can involve nearly every element, nearly all types of bonding, and all levels of crystallinity. The result is invariably a beautifully made product that's aesthetically stunning, and that boasts a host of unique properties that make it perfect for a range of applications.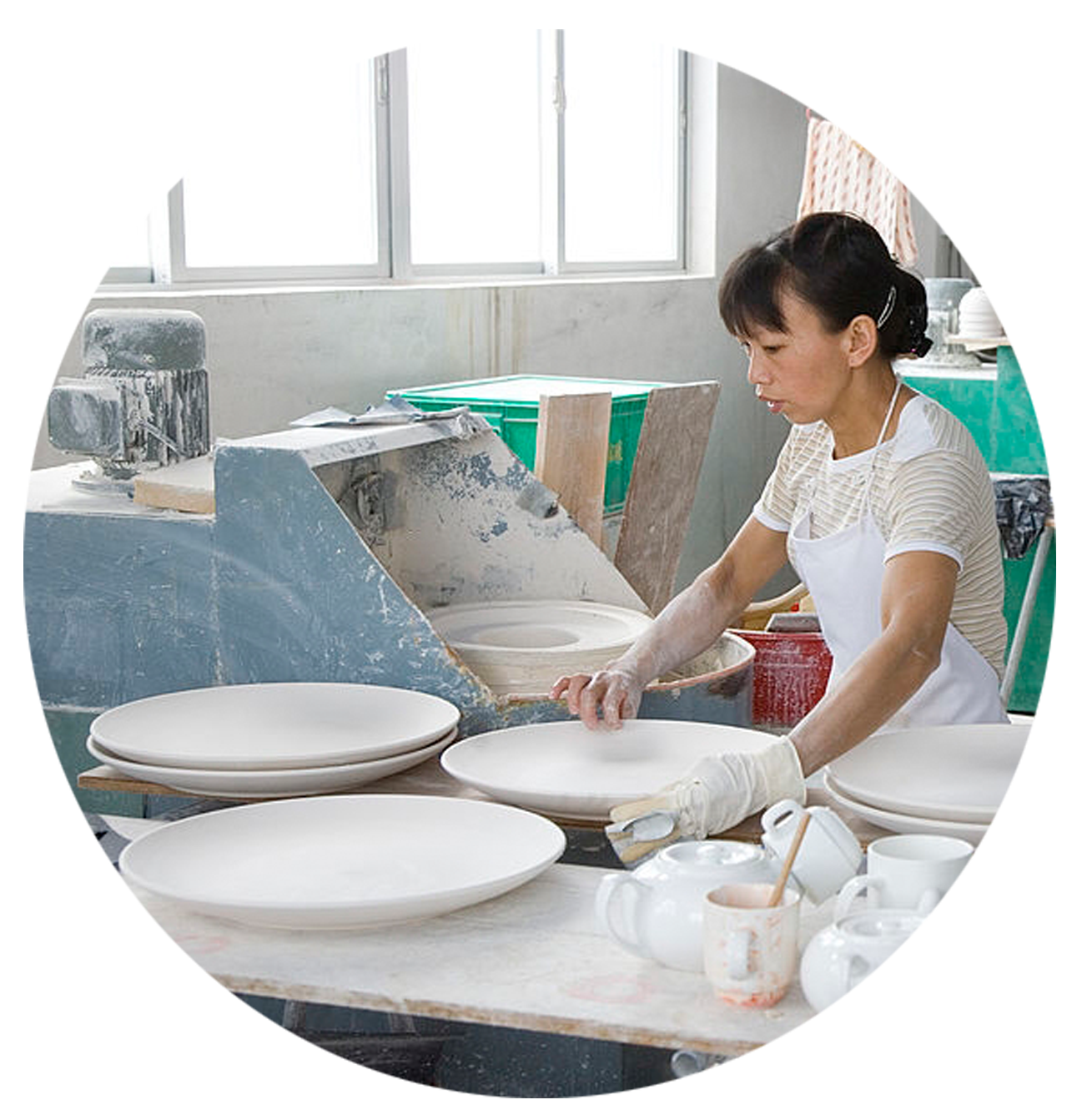 We're experts across all ceramic forming methods
Jigger and jolly work
Extrusion
Slip casting
Hydraulic pressing
Tape casting
Injection moulding
We can help you at every step of the new product development process, from concept, to consultation, to manufacture, to delivery. With our expert commercial insight, we can prime your products to stand out in a competitive market. We have a strong eye for detail, and we can advise on whether your ceramic product would benefit from a gloss, satin, matt or unglazed finish.
Beyond looking highly appealing, ceramic products are highly durable and highly resistant to high temperatures. This makes them perfect for use as bakeware and kitchenware, yet we have also designed such high quality ceramic products as garden ornaments, plant pots, mugs and tea set and tableware.