A highly versatile material that offers endless possibilities to businesses from a range of sectors.
For every project we undertake, and every client we work with, we combine our considerable experience with our expert commercial knowledge to design and deliver a solution that's completely tailored to your specific requirements. For example, we recently worked with the charity Help For Heroes. With our product design, manufacturing, and logistical expertise, we helped them to develop a range of products that simultaneously serve to generate revenue whilst boosting awareness of their cause – most notably, their phenomenally popular silicone wristbands.
To date, we have supplied over eight million silicone wristbands to Help For Heroes, and it's a service that we continue to provide today.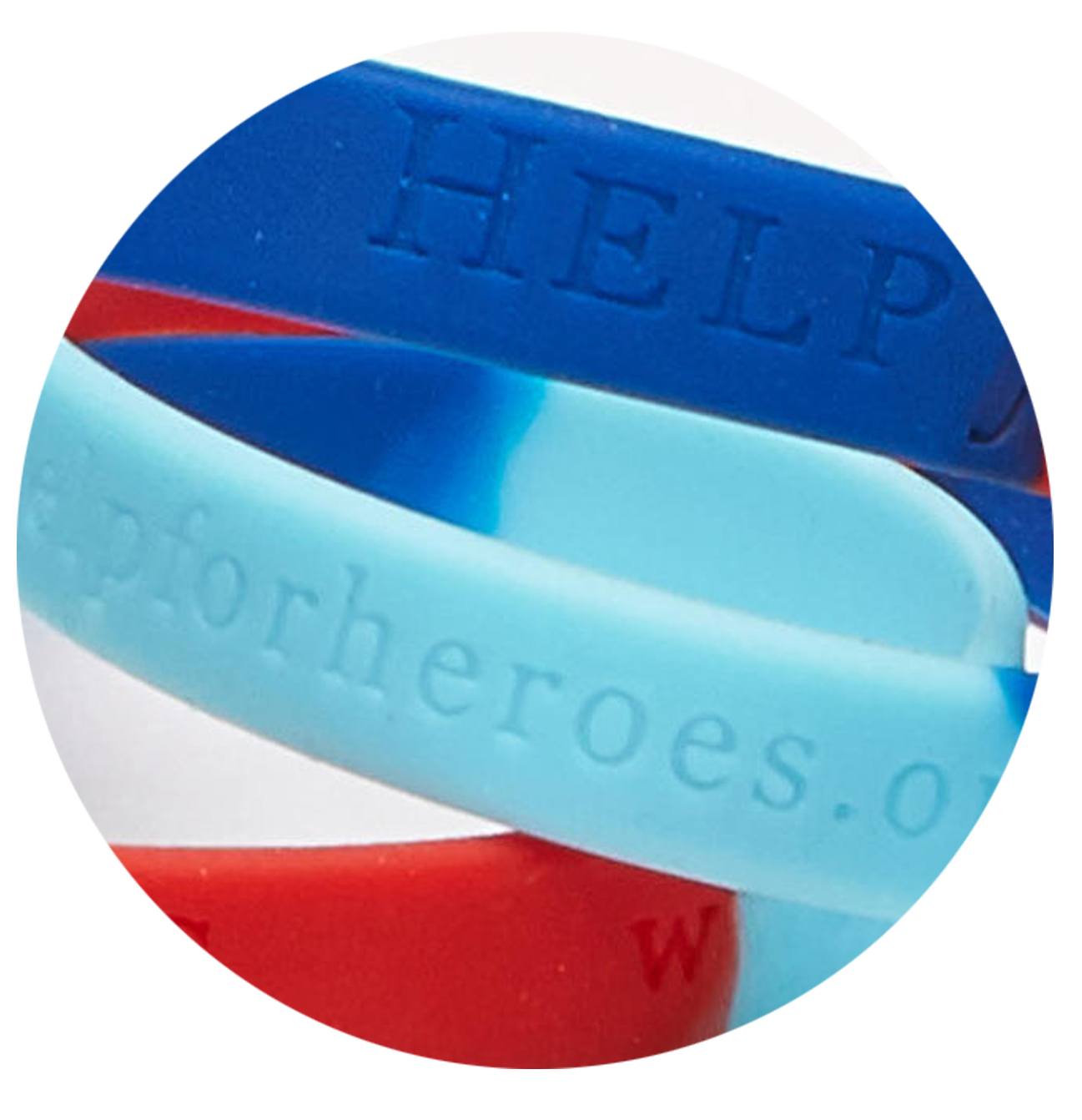 Our silicone products are the highest quality
Low toxicity
Low thermal conductivity
Water repellent
Resistant to oxygen, ozone + UV
Hygienic, strong & durable
Supremely cost-effective
But that's not our only silicone success story. With the use of compression moulding techniques and liquid silicone injection machines, we can also create products that are much more complex than these simple charity wristbands, such as tableware, automotive parts, and technology components.
We have created an extensive range of silicone products for clients from a range of sectors, including:
Watches
Bracelets
Kitchen amenities
USB flash drives